Liberal, Kansas native Ty Williams drives the
Ty Williams owned Elite Motorsports Racing ,
Myers Engine Service powered Eagle Sprint Car.
Ty joined the URSS in 2008, but is not new to racing.
He has two years experience and 4 career wins in the Micro Division.
Ty has numerous career Sprint Car wins.
Ty has 3 children,
Isaiah, Hannah, and Elijah.
Ty says his career highlights include "crashing a lot!"
URSS Highlights
2012 - 10th Kansas Points
2010 - National Champion
2010 - Kansas Champion
2010 - 5th place Colorado Points
Sponsors include:
Panhandle Oilfield Services
Fastenal
Amsoil
Billy's Blue Duck BBQ
K & L Welding
Cowboys Custom Cabinets
When Ty is away from the track he enjoys
KU Football and Fishing.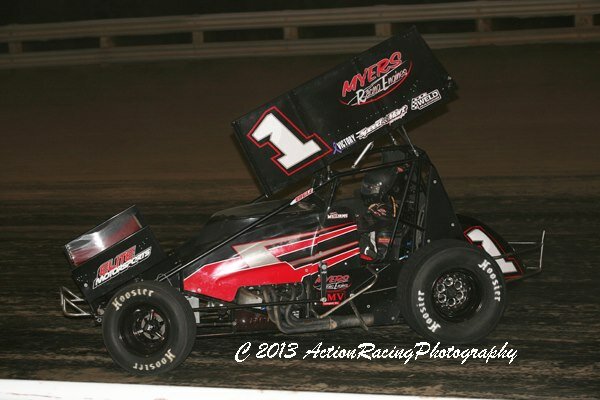 All content property of United Rebel Sprint Series® 2006 - 2015.
Maintained by the United Rebel Sprint Series.