Tyler Knight drives the number 11K Sprint Car
based out of Dodge City, Kansas
Tyler started racing Sprint Cars in 2005.
Tyler raced in the Go Karts from 2000-2004 and amassed
40 Feature Wins and won Seven Track Championships
so he is no stranger to Victory Lane.
Career Highlights
Tyler has one Feature win at DCRP in the Sprint Car Division.
Third Place in Points at DCRP in 2007
Fifth Place in points at the Jetmore Motorplex in 2006.
Tyler will be driving the Scott Knight owned MAXIM
powered by Scott Knight Racing Engines.
Sponsors
Scott's Auto Shop
Superior Fence
MR Builders
Crew Members:
Rick
Beave
Dad
Jordan
Tyler's hobbies include Hunting and Fishing.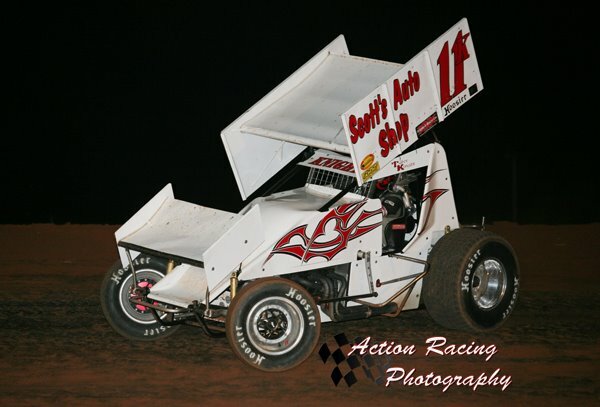 All content property of United Rebel Sprint Series® 2006 - 2013.
Maintained by the United Rebel Sprint Series.