Brian Herbert will be driving the familiar # 97 J&J chassis Sprint Car out of Dodge City, Kansas with the URSS. Brian's car is owned by Alan Herbert Jr. and is powered by Myers Engines.
Brian is married to Caressa and has 5 children, Brianna, Marissa, Kaden, Kennedy, Kendall and ?
Brian has been in Sprint Cars since 1990
and has numerous career feature wins.
Career Highlights:
2012 - National Champion
2012 - Kansas Champion
2012 - NCRA Champ
2011 - 2nd National points
2011 - 2nd Kansas points
2011 - 6th Colorado points
2010 - 2nd place Kansas points
2010 - 2nd place National points
2009 - 13th Place National Points
2008 -National Champion
2008 -Southern Region Champion
2008 DCRP Harley-Davidson Series Champion
13th Place - 2007 points
8th place in the 2006 NCRA 360 points
Sponsors include:
B&E Waste Systems
Piper Trucking
Broce Broom Manufacturing
Road Graphics
Family Practice & Associates
Oasis Car Wash
Dodge City Concrete
Alan Hines
Tony Woydziak
Crew Members:
Alan Herbert Sr
Alan Herbert Jr
Christopher Herbert
Steve Blackburn
Michael Herbert
When away from the track, Brian enjoys more racing!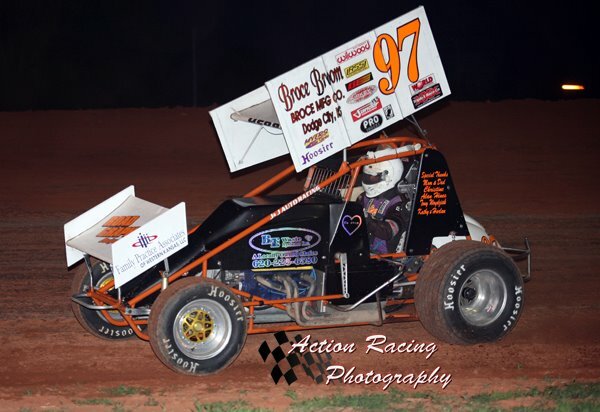 All content property of United Rebel Sprint Series® 2006-2013.
Maintained by the United Rebel Sprint Series.