Tom drives the # 28 sprint car for the URSS from North Platte Nebraska.
Tom has been racing in the sprint Car Division since 2001.
Tom has one feature win at North Platte in 2004, a Trophy Dash win in Norton, KS and raced with the World of Outlaws in Dodge City, KS
Tom says his most memorable racing experience was flipping
in his racer six times at Holyoke, Colorado.
Tom is currently driving the Tom Belsky/Leanda Honeywell owned Maxim Chassis powered by a Myers Engine.
Tom and his wife, Leanda Honeywell have 4 children.
Sponsors:
The Tattoo Clinic, North Platte, NE
Crew Members:
Leanda Honeywell
Sean Morrissey
Elizabeth Morrissey
Jeremy Stoll
Dave Pederson
and whoever is willing to help
Away from the track, Tom enjoys more Racing, Golf, Sand Volleyball, Bowling and BBQ's with family and friends.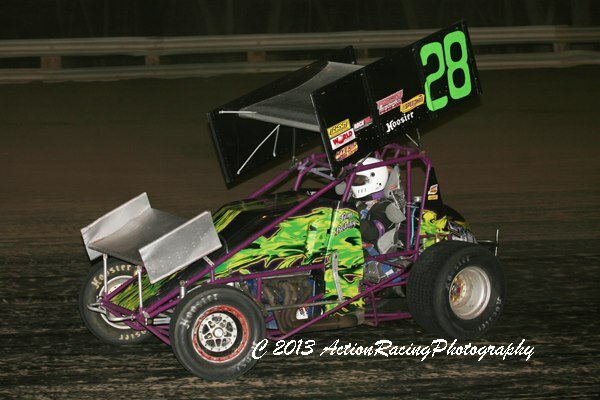 All content property of United Rebel Sprint Series® 2006 - 2013.
Maintained by the United Rebel Sprint Series.